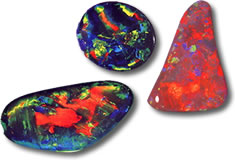 Welcome to OPAL DIREKT, your wholesaler and retailer!
We mine, cut and sell our opals directly.
We offer you our opals and opal jewelry in our online shop.
All opals can be set as jewelry.
Without intermediaries - without surcharge - without additional costs! OPAL DIREKT!
As one of the largest online shipping companies for opals, we are sure to have the right stone for you.
Take a look!